Become a Sponsor                    Purchase Ticket                   Purchase Table
Jim & Sarah Harbaugh (co-chairs) are hosting what will be "THE event of  2017." The evening will include celebrities, food, cocktails, and epic auctions to benefit The ChadTough Foundation and the NEW Michigan Medicine Pediatric Brain Cancer Research Initiative. Invitation is required.
We are honored to have the Director of the National Institute of Health (NIH), Francis Collins, M.D., Ph.D., as our keynote speaker; renowned author, Mitch Albom, as the first ChadTough Spirit Award recipient; and ESPN College GameDay reporter, Gene Wojciechowski, as our Master of Ceremonies.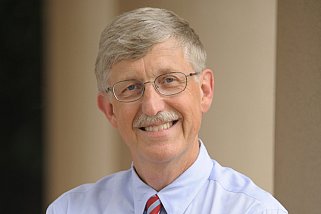 Event Details
When: Saturday May 13, 2017
– Doors open at 5:30 pm
Where: Al Glick Field House
Attire:  Cocktail chic with a pop of orange
Parking:  Complimentary valet only – enter at south entrance of the Al Glick Field House (1300 State Street).
Check in at registration to begin your evening.  To expedite the process, please register for the silent auction in advance. Click here to sign up.
Enjoy a cocktail reception while checking out the incredible silent auction items and raffles.  Then join us for the dinner program which will include touching tributes, an amazing live auction, and the always amusing football toss to end the evening.
Champions for Change Gala
Hosted by:
Jim and Sarah Harbaugh, UM head football coach and his wife
Special Guests:
Keynote Speaker: Francis Collins, director of the National Institutes of Health (NIH)
Special Award Recipient: Mitch Albom, best-selling author and journalist
Warde and Chrislan Manuel, UM athletic director and his wife
Members of the UM football coaching staff
And more …

Auction Information
Please sign up at www.chadtough.org/auction for our epic silent auction that offers one of a kind, autographed and exclusive items.
The silent auction is open to attendees AND the PUBLIC. All bidding will occur online.
Live auction items and raffles will only be available to those attending the Champions for Change Gala.
Once you sign up, you will see items as they become available.  Register early and plan your bidding in advance.

Hotel Information
The ChadTough Foundation has a handful of rooms on reserve at The Kensington Hotel on State Street.  They are available on a first come, first serve basis.  Rooms must be reserved by April 24th.
The Kensington Hotel, 800-344-7829
3500 S. State Street, Ann Arbor, MI  48108
Request The ChadTough Rate of $99 plus tax.

Frequently Asked Questions
How can I attend this event?
Tables are currently being offered through sponsorships only.  Beginning March 1st, a limited number of individual tables will be available for $5,000 each (each table seats 10). Check back to our website on that date to purchase your table.
How can I become a sponsor?
Click here to see sponsorship opportunities.
What does "Cocktail Chic with a Pop of Orange" mean?
This is not a black-tie event.  We recommend cocktail attire that errs on the side of casual (no shorts, sandals or t-shirts).  We encourage you to throw in a pop of orange to celebrate Chad's favorite color.
**Please note, the event is being held on the turf, it may be wise to wear flats or smaller heels.
 What is the Michigan Medicine Pediatric Brain Cancer Research Initiative?
For more information, visit http://www.mottchildren.org/giving/chad-tough-fund.
Click here to see sponsorship opportunities.
Is the cost of the table tax deductible?
The ChadTough Foundation is a 501(c)(3) organization. A portion of your contribution is tax deductible. Our good faith estimate of the fair market value is $1000 per table ($100 per seat).
Can multiple entities pay for a corporate sponsorship or individual table (individual tables will be available starting March 1)?
The ChadTough Foundation can process checks from multiple companies and/or individuals for a corporate sponsorship or an individual table, however the entire amount must be received together. For example, if five couples want to go in together to purchase an individual table, please send all five checks together to The ChadTough Foundation noting the name under which the reservation was made. (Reservations can be made through our website starting March 1).
Can I purchase individual tickets or partial tables?
Currently, only full tables are available through corporate sponsorships.  Individual tables will be available starting March 1.  Partial tables and/or individual tickets are currently not available.
The ChadTough Foundation reserves the right to alter/change any information on this site at anytime.
The ChadTough Foundation sincerely thanks all of its Gala Sponsors:
Presenting $50,000
MVPs $25,000
All Stars $20,000
Team Captains $15,000
Tim and Laurie Wadhams
Neil and Stacy Weissman
Special Teams $10,000
Jonathan S. and Mary Aaron
Dresner Family Foundation
The Hamp Family
Leslie Keyes
Dick and Norma Sams
Sanger Family Foundation
Save